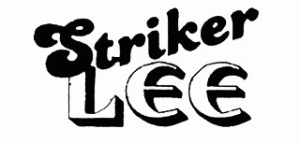 One of the most influential and prolific producers in reggae history, Bunny "Striker" Lee pioneered the art of the dub — expanding the parameters of studio technology like no Jamaican producer before him, he and his engineer, the equally legendary King Tubby, maximized the creative possibilities of each and every rhythm to generate a seemingly endless series of mixes spread across literally thousands of recordings. Edward O'Sullivan Lee was born in Jamaica on August 23, 1941; he entered the music industry in 1962 via his brother-in-law, the great reggae singer Derrick Morgan, landing a job as a record plugger for Duke Reid's famed Treasure Isle label. By the mid-'60s, Lee was working with Ken Lack's Caltone imprint, producing his first record, Lloyd Jackson & the Groovers' "Listen to the Beat," in 1967. His first significant hit, Roy Shirley's "Music Field," followed later that year on WIRL, and upon founding his own label, he reeled off a series of well-received sides including Morgan's "Hold You Jack," Slim Smith's "My Conversation," and Pat Kelly's "Little Boy Blue."
      As the decade drew to its close, Lee was among the most successful producers in reggae, and by 1971 he was working side by side with engineer King Tubby, who almost singlehandedly invented dub by taking existing master tapes and — after cutting out vocals, bringing up the basslines, and adding and subtracting other instruments — creating new rhythm tracks for sound system DJs to voice over. Later adding delays, fades, and phasing to his sonic arsenal, Tubby was already renowned throughout the Jamaican music industry by the time he began collaborating with Lee, but together, the duo produced the finest music of their respective careers — unlike most of his producer peers, Lee recorded his celebrated studio band the Aggrovators with Tubby's remixing skills firmly in mind, crafting deep, dense rhythms strong enough to survive even the most strenuous studio reworking, and together they unleashed some of the most enduring dub versions ever cut. At the peak of his career — essentially the period from 1969 to 1977 — Lee produced thousands of records, forging a labyrinthine discography of vocal sides, DJ records, and dub versions, each disc seemingly spun off from another.
      Among Lee's most influential projects was a 1974 collaboration with singer Johnny Clarke which yielded a series of roots reggae classics including "None Shall Escape the Judgement" and "Move Out of Babylon"; that same year, he also helmed Owen Grey's smash "Bongo Natty," while the 1975 Cornel Campbell hit "The Gorgon" launched a number of like-minded "Gorgon rock" records. At one time or another, Lee also worked with everyone from Jackie Edwards to Alton Ellis to Ken Boothe, and for all of his experimental instincts, he also possessed a commercial flair equal to any of his contemporaries. By the early '80s, however, Tubby was running his own studio and producing his own records, and although they continued to collaborate on occasion, both the quality and quantity of Lee's recordings began to slide; he later purchased producer Joe Gibbs' former Kingston-area studio, making a few half-hearted attempts at working with digital technology but otherwise easing into retirement as the years passed, his place in reggae history assured.
      Raised in Miami, with strong Jamaican roots, Crys Alexandra is  a genre bending singer and songwriter who weaves her passion for story telling into soulful melodies sung over R&B grooves with nods to reggae and soca. 
     The fusion of multiple genres of music embodied in one individual, EchoSlim is a DJ / Producer who lives for creating new sounds and performing those creations live. Growing up listening to House, Hip-Hop, Reggae, R&B, Soca, Funk, and Alternative amongst many other genres, EchoSlim's main objective is to expose listeners to new forms of music while giving them something that they are already familiar with. Musical enlightenment.
     Starting off as a DJ in South Florida under the moniker DJTK, and then touring the world with the renowned group Black Violin, EchoSlim came into existence when he discovered his ability to produce music and write songs. Wanting to expand on his ability to creatively play other artists music, EchoSlim desired to create his own body of work. With the visual portrayal of his work being equally as important as the sound, EchoSlim takes pride in directing and editing his visuals with the intent to enhance the listeners always overall experience.
     EchoSlim has toured around the world with the likes of Aerosmith, Linkin Park, 50 Cent, P. Diddy, Kanye West, The Eagles, Jay-Z, Akon, Nas, and Lil Wayne just to name a few. He has also performed at events coordinated by L'Oreal, Chrysler, The NBA, The NFL, VH1 and BET Networks, Sony and Universal Records, as well as performed at many prestigious events such as the 2010 World Expo in Shanghai China, The South Beach Food and Wine Expo, Super Bowl XLIV, XLV, XLVI Official Tailgate Parties, and The 2013 Presidential Inaugural Ball. EchoSlim has also embarked on multiple military tours, performing for the troops, civilians, and their families in Iraq, Kuwait, Japan, and Germany. 
     Paying tribute to the talented artists before him while exposing newer generations of fans to these greats, EchoSlim lives to bridge the gap between the young and old. No matter the era or time period, music is timeless. Something old can be repackaged as something new.